JB Caravans
Dreamline Caravans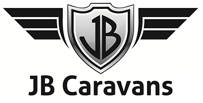 Plan Your Next Adventure with JB Caravan's Dreamline
If you're looking for the perfect caravan to take your family, friends, or even just yourself on some terrific Australian adventures, look no further than the JB Caravans Dreamline. JB Caravans offers something for everyone with a range of prices, preferences, and layouts. At Choice Caravans, we can help tailor a solution to your specific needs, so don't hesitate to make your travel dreams a reality.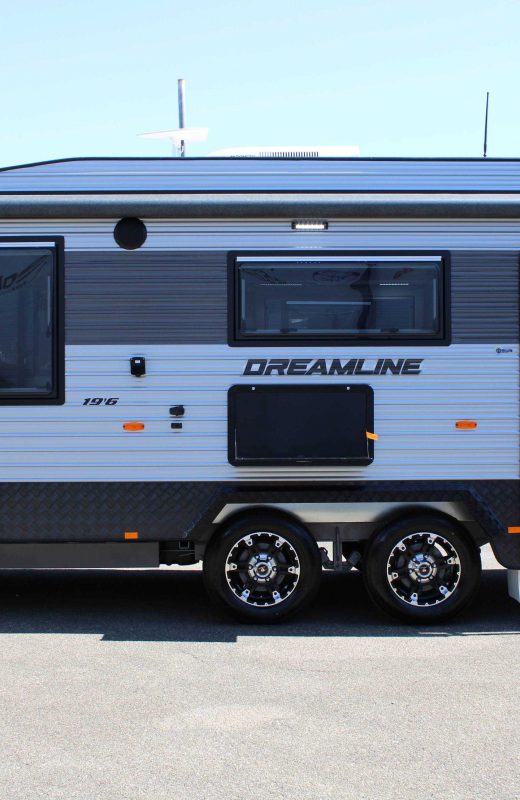 Benefits of JB Caravan's Dreamline Platinum
The JC Caravans Dreamline Platinum range offers a stunning selection of high-quality features and a luxury finish. You'll enjoy exceptional value when you choose from the Dreamline's array of family and touring options. Here are a few things you'll love about the Dreamline Platinum range.
Quality construction. JB Caravans manufactures all its chassis in their own facility using only 3.2mm Australian tube steel. These engineered chassis are designed to handle tough Australian conditions so that you never have to worry.
Luxury interiors. The Dreamline Platinum range features beautiful interiors with spacious layouts, premium appliances, and high-quality finishing. These caravans are truly beautiful inside and out. There is also a range of floor plans from which to choose so that you can find the size and design that suits your needs.
Exceptional support from Choice Caravans. When you choose to purchase your JB Caravan Dreamline Platinum through Choice Caravans, you'll enjoy all the benefits of shopping with us, from onsite service and repairs to insurance repairs to caravan weighing whenever you need it. Our ongoing support ensures that you get the most value out of your caravan for years to come.

Related Services We Provide to JB Caravans Dreamline Platinum
We do more than sell caravans. When you shop with us, you'll also have access to:
Servicing and repairs. Choice Caravans employs only qualified tradespeople to work on your caravan, and you can be confident we'll take good care of your investment. We can provide your regular servicing as well as required repairs on all makes and models.
Insurance. In the unfortunate event that your caravan sustains damage, we can return it to like-new condition. Whether you need a full front or just awning replacement, nominate Choice Caravans as your preferred CIL RV Insurance repairer, and we'll handle the rest.
Caravan weighing. For a small fee, we'll weigh your loaded caravan before you set off on your next trip. Don't guess how much weight you're hauling-be on the safe side and find out for sure.
About Choice Caravans
At Choice Caravans, we have over 25 years' experience in the RV industry manufacturing off-road camper trailers, luxury on-road caravans, family caravans, family bunk vans, dirt road caravans, self-sufficient caravans, and more. We offer a three-year warranty on our caravans as well as professional handover on delivery and excellent after-sales support. We can also provide onsite servicing and repairs. Turn your dreams to reality with our great year-round deals on the luxury caravans you want. Contact us today to learn more.