Retreat Caravans
Off Road Caravans

Conquering the toughest terrains require a sturdy caravan that is always up for the challenge. The road less travelled is indeed a bumpy one but with Retreat Off Road Caravans, you won't have to feel every pit and chuckhole. Extreme adventures require extreme comfort and with these off road caravans, we're sure you'll be more than convinced.
Feel comfortable no matter where you travel with upholstered seatbases, air conditioner, extension runners-self closing drawers, rolled post form benchtops and fully fibreglass shower.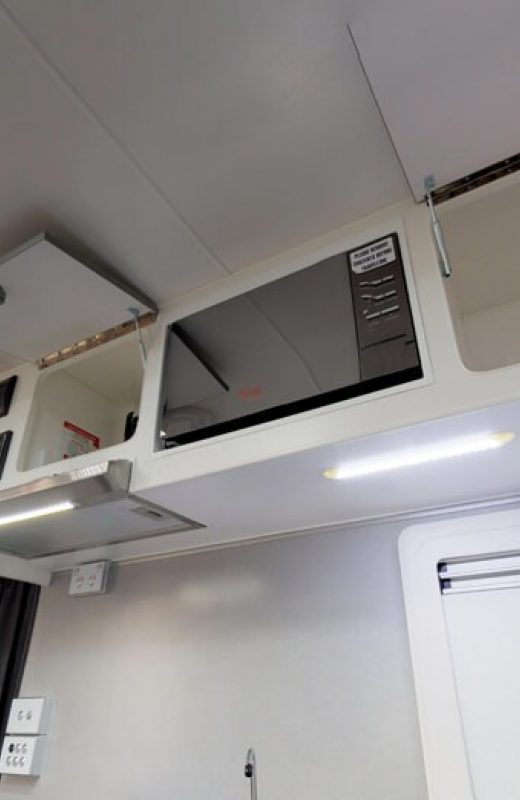 Suspension
This is where the story comes to its peak. The Daydream, being the toughest beast on the Australian soil, is structured with a 6" A-Frame Chassis wheel and built with premium parts not just to cope but to get ahead of your passion for extreme adventures: 6" Raiser, 3-Arm Off-road Bumper Bar, 450mm Extended A-Frame and Alko Enduro Outback Suspension. Expect exceptional towing from this off-roading beast.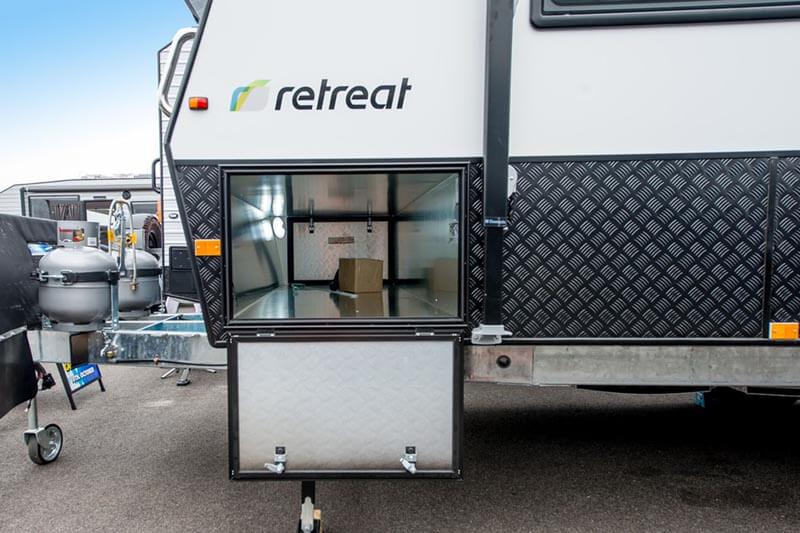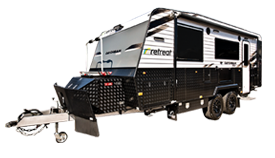 Daydream
The off road caravan that effortlessly gets ahead of the off-road pack in every aspect, on any given terrain.
View more details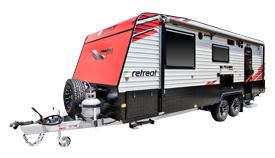 Fraser
This Semi Off Road caravan is perfect for those who love great adventures, but love relaxation and modern living.
View more details